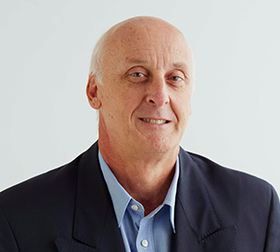 John Rowe is your principal contact at VFA.  John has been involved in the financial services industry since 1981, including owning and operating Veterinary Finance Australia for the last twelve (12) years. As a seasoned professional finance broker, John combines the many years of knowledge and experience he has gained to create both cost and tax effective solutions for his clients.
John holds a Diploma of Financial Planning, a Diploma of Finance Services (Finance/Mortgage Broking Management) and is a Justice of the Peace, NSW.
Every client to John is important.  It matters not if you just wish to finance $5,000 or $500,000 or just want a chat to discuss your options.   In assessing one's need for finance, budgeting or serviceability of the proposed debt is our number 1 priority, tax benefits follow.  It makes good sense to only fund those items that will generate additional revenue and profit to your practice rather than outlay $30,000 on an ultrasound that may become a door opener!
Finance is not for everyone, individual circumstances will dictate whether or not one should be borrowing to purchase equipment and the like.  An effective and objective assessment of your need to finance goods is always offered.
We differentiate ourselves by:
Being independent of finance companies, we work for you, not them.
Not taking orders for finance but work with you to achieve your cash flow and taxation objectives
Using sophisticated modelling software to determine the best and most tax effective way to structure your finance
Spreading your financial risk by using several finance companies for all your finance needs
Saving you time and money by shopping the market for the best terms and conditions and interest rates
Provide supporting documentation (without cost) to your accountant
Offer an easy approval system and can underwrite your finance over the phone